OMENAD PUBLICATIONS

#top

Curated Collection
Happy to share our collection of fundamental books on Indian music, art and culture.
This portal was envisaged as an open, free resource to learning Indian classical music. Readers have interacted with us inquiring about musical theory, practice, contacting scholars featured on the portal and youtube channel. Learners regularly ask about venue, time of class/ workshops. Some seek help in purchase of musical instruments. A large number of queries received are for books.
There are certain titles with reasonable, stable demand, like books of Pt. Bhatkhande, Pt. Omkarnath Thakur. Several reputed publishing houses offer to supply such titles readily.International scholars of Indian music, too have contributed with books that aim to make this discipline accessible globally. Academics, enthusiasts, journalists contribute significant number of books each year. Major distributors and book suppliers can supply contemporary titles. But there are several others with equal, or at times, deeper significance, published locally by houses that no longer print these books. Omenad would attempt to source such rare and lesser known volumes. Normally, this would be an activity beyond the small group of academics that have contributed for past two decades to enrich this portal. Kindness of enthusiastic volunteers encourages us to add the Shop section to existing ones.
We would like to design the shop to be simple and functional and our team is working to minimize involvement of our reader/ user's personal details. Till the shop is ship-shape, readers may order any of the following titles.
How to Order
Browse the given selection. When you are ready with selection, send a mail to omenadpublications at gmail dot com with details of Titles ordered and transaction reference number of amount transferred through NEFT / IMPS payment. Along with transaction details, please mention your name, address, PIN/ZIP code, country. In case of gift, include receiver's email, to which delivery details would be notified.
Electronic Transfer via NEFT/IMPS
For electronic transfer, use the following account details:
A/C Holder's Name: Omenad Publications
A/C Number & type: 6645099713/ Current
Bank IFSC Code: KKBK0000131
For international transfers, use Bank SWIFT Code: KKBKINBBCTC
Bank Name & Branch: Kotak Mahindra Bank, The Mall, Kanpur
After transferring the money, send us the following details at omenadpublications@gmail.com:
> Order number
> Date of transfer and the amount.
The order will be processed once the amount is credited to our account.
Sitar Compositions in Ome Swarlipi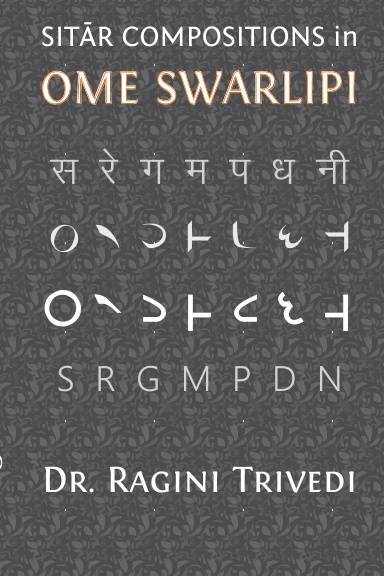 Experimenting with ways to write notations of music composition in traditional Bhatkhande Swarlipi, developers encountered several challenges; primary was Devnagri script based symbols that could not be expressed mono-spatially. On understanding digital limitations, Dr. Ragini Trivedi created a novel digital notation system, which she called Ome Swarlipi.

The new notation system is easy to read and type using a keyboard. Symbols were so designed that musicians used to Devnagari script, would be able to associate the digital with traditional ones. A portal http://www.omescribe.com/ was created for users of Ome Swarlipi. This book contains string-notations known as Misrabani Gat-s. For any string practitioner the compositions, tana-s and toda-s for raga-s such as Yaman, Des, Khamaja, Bihaga, and Kafi, besides others, would merit a year's work to go through them all. In words of Pt. Omprakash Chourasiya,

"Misrabani is one of the several contributions of Sangeetendu Pt. Lalmani Misra, that have interpreted, explained and re-affirmed ideas and principles of Indian Classical Music. With creation of this composition technique, Pandit ji accorded full independence to instruments towards which Indian strings had been evolving for centuries. Several of the compositions are well known to his disciples, fellow-musicians and even young students. Most of them have been played by Pt. Misra, son Gopal Shankar or disciples. A few of Yaman and Bhupali compositions served me well on Santoor".

To learn more about Misrabani, you may go through this short piece or biographical note on Dr. Lalmani Misra.

Publication Year 2011

Language English; Notation symbols

ISBN 9780557705962

Category Music: Indian Instrumental: Compositions;

Copyright By (author): Ragini Trivedi


Specifications

Pages 169

Binding Linen Wrap

Interior Black & White

Dimensions US Trade (6 x 9 in / 152 x 14 x 228 mm)

Hardcover Price plus handling, postage, etc. Within India: Rs. 3700; International USD 44/-; British Pound 39

Browse the Book-list, Go to top, or check out how to Order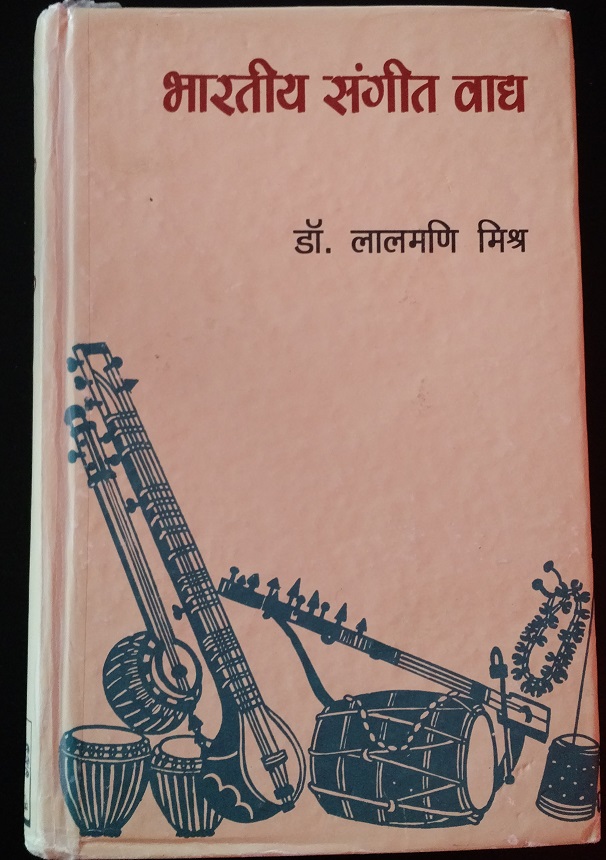 A reference book on successive development of musical instruments in India.
Author, Dr. Lalmani Misra examines various aspect of Indian musical growth in detail and bases his conclusions on co-relation of available texts with seals, idols from ancient and medieval temples.
Bharatiya Jnanpith published a paperback version of this oft printed treatise.
It has 16 chapters, 36 plates, appendix and index. No. of pages 446
First published: 1973. Latest edition: 2019 (Hardcover) 2020 (Paperback)
ISBN: 978-81 978-93
Paperback Price plus handling, postage etc. Within India: Rs. 700; International USD 40/-; British Pound 36
Go to top, or check out how to Order or browse the Book-list
String Compositions in Twentieth Century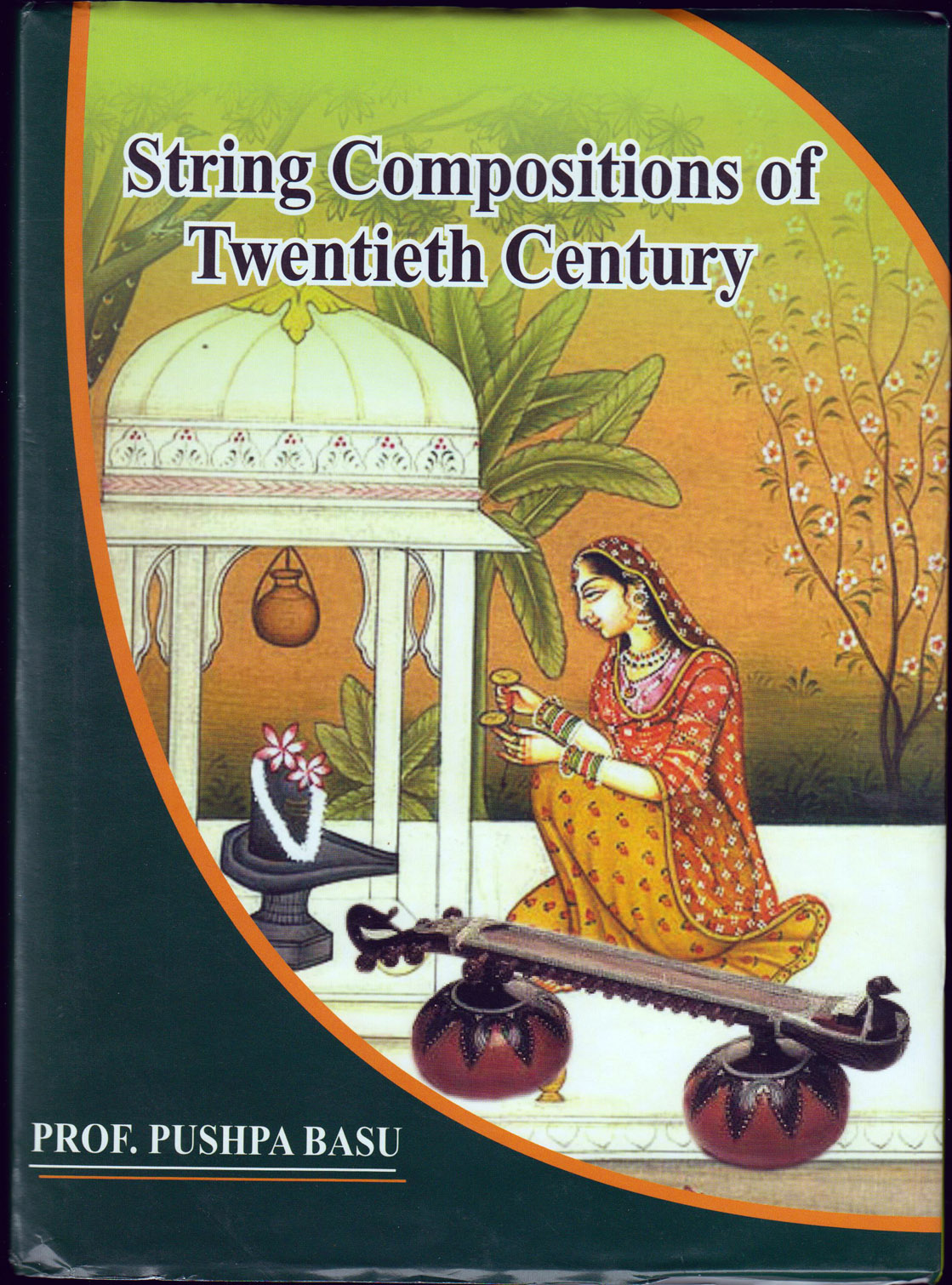 Anthology of Indian Classical Music string compositions.
Language: English
Dr. Pushpa Basu documents string compositions in 105 Raga-s along with essential terms and definitions.
"The sheer expanse over 105 Raga-s is enough to make this a fundamental volume; what adds to the value is that all compositions given in the book were creations of the genius innovator Dr. Lalmani Misra. The author was among the first batch of students at BHU who started learning Sitar in the Instrumental department started by Dr. Misra. Dr. Basu later joined the department and was in constant contact with her mentor since 1958 till his death in 1979. As a result, the compositions range from simple ones meant for beginner students, to the elite complex ones that are hallmark of the Misrabani style. And yet, the author avoided the truly complex ones in Jhoomra and other complex Tal-s, to keep it accessible to an international learner."
Full review here
First published: 2015
Kala Prakashan, B 33/33, A-1, New Saket Colony, BHU, Varanasi. INDIA
ISBN: 978-93-81698-73-0
Hardcover Price plus handling, postage etc. Within India: Rs. 5100; International USD 85/-; British Pound 62/- Euro 74/-
Go to top, or check out how to Order or browse the Book-list
Bharatiya Shastriya Sangeet: Shastra Shikshan Va Prayog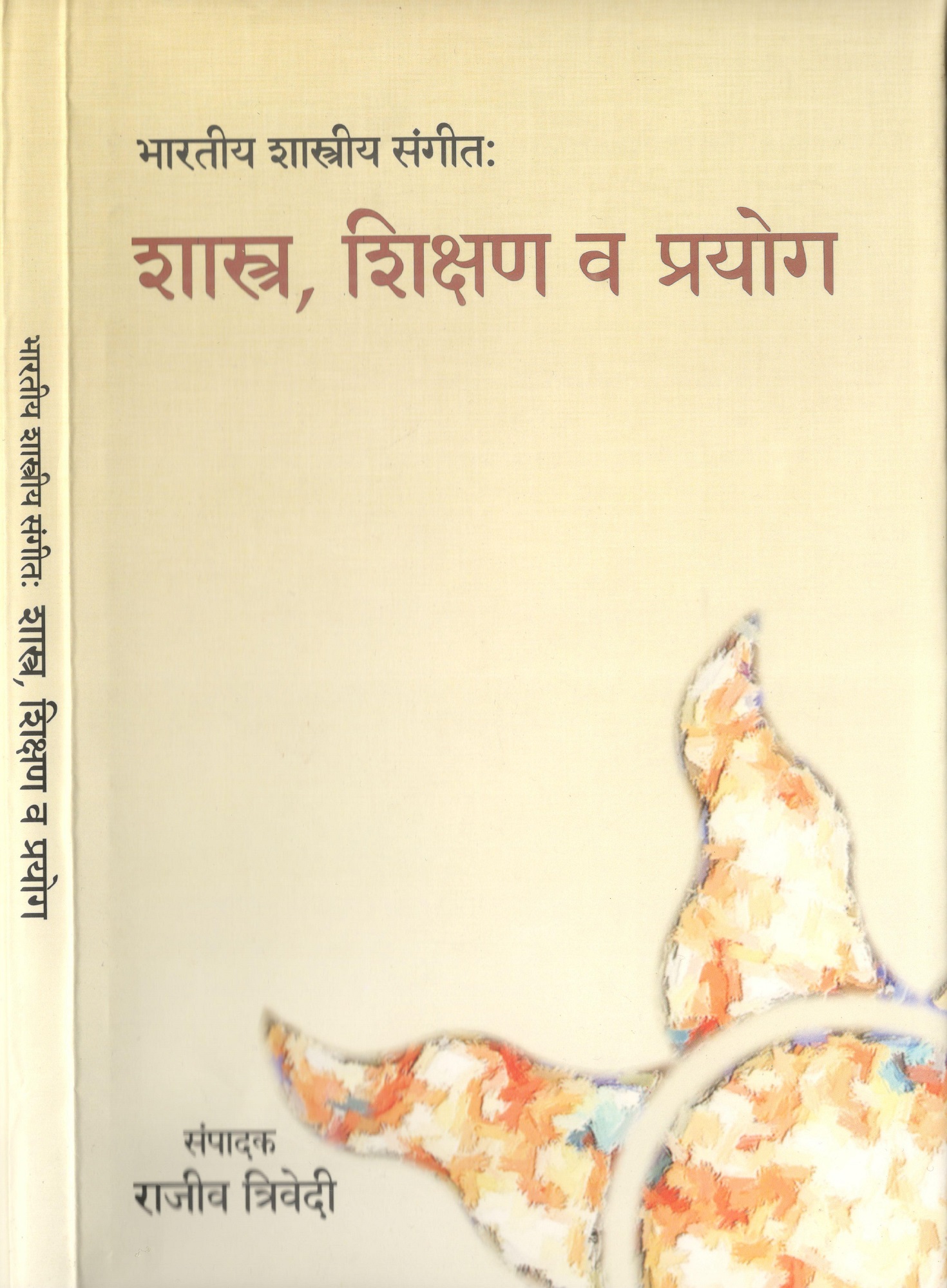 Collection of essays covering aesthetics, education, practice and innovation

The first section -- Shāstra -- contains only four articles but they present a holistic span of Indian music. Dr. Bageshri Joshi unravels the mystery of Raga concept from ancient to modern times referring to such virtuosos as Pt. Kumar Gandharva and Vidushi Kishori Amonkar. She says that while word is the external shell, sound is the intrinsic essence of a Raga. Together they give rise to motion or speed which is essentially a dialogue between the two. But when at some particular point the speed reduces till the motion disappears, the idea is born.

The second or middle section (Shikshan) sounds like manifesto of OMENAD (the goals and aspiration for imparting knowledge of Indian Classical Music) with a number of scholarly articles on education of music. Obviously, some facts and principles are repetitive, but that is what education is all about. Still, Dr. Wad is vocal about changes required in present institutional music system while Abha and Vibha Chorasiya come up with very practical suggestions about teaching music to students in the modern age. Bindu Juneja and Vibha Nagar examine teaching practices in Indian dance. Other scholars like Poonam Khare, Divyata Jain too have some interesting points.


The final section of the book (Prayōg) contains five interesting articles. Although music-healing is by no means a novelty (Prof. Lalit Kishore Singh, in the preface of his 1954 book, Dhwani Aur Sangeet, speaks of it as fancier aspect of music research), Dr. Sharada Velankar examines the validity of presumptions on which music is structured as therapy. There is a brief note about Ranjan Veena by artiste-inventor Niranjan Haldar. A sketch detailing this new instrument is quite useful. However, more elaborate information could have been given. Dr. Sudha Dixit puts forth arguments in favour of her thesis that orchestration would ensure longevity of Indian music. For those readers who are moved by her belief, notation of the orchestral composition presented at Omenad Symposium is also included.

While most research papers are objective and theoretical, the paper by Mr. G. Rajnarayan provides a wonderful insight into the subject despite (or perhaps, because of it) sounding like an autobiographical piece. The CEO of Radel India, Mr. Rajnarayan is both a first-rate musician and a first-rate engineer. Indeed, the development of Indian electronic instruments is a by-product this inventor's evolution. This slim volume shall be remembered for carrying the first ever tale of electronic Tanpura, Tabla, Lahra-peti in inventor's own words.

But that is not all. To match the hardware, there is also the software. The innovation that would truly drive genre of Indian music towards global acceptance is the new notation system. When one begins to read Dr. Ragini Trivedi's paper, one can't help being impressed by her scholarship. She traces the various attempts made during ancient, medieval and modern times and points out how western notation system is unable to represent Raga-music accurately. But one is astounded when her theoretical points create a new notation system right there.

First published: 2008. (Hardcover)

Sahitya Sangam, Allahabad

ISBN: 978-81-8097-155-0

16 coloured plates. Pages: 127

Price plus handling, postage etc. Within India: Rs. 500; International USD 40/-; British Pound 36

Go to top, or check out how to Order or browse the Book-list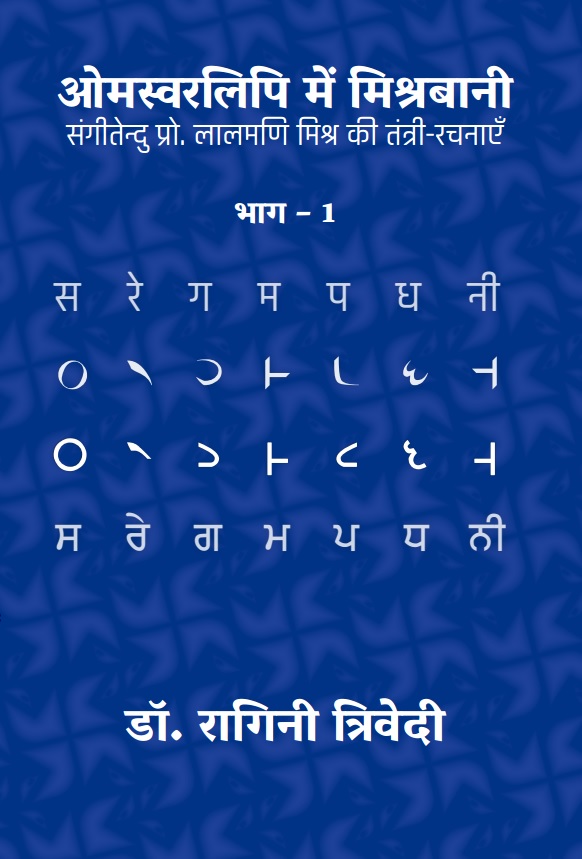 This volume was prepared in guidance with practitioners & teachers of various Indian universities and institutions to enable students of Indian Classical music, learning in pandemic-enforced online mode.
For the digital world, a system of writing Indian music notations with a standard key-board was germane to understanding this genre of music. Noted Vichitra Veena player Dr. Ragini Trivedi designed a method to input marks and notations with her son. The author has used this system for teaching her students online and offline since 2005, published several books using Omenad Fonts. This is what renowned Santoor artiste Late Pt. Omprakash Chourasiya noted in his review of an earlier book.
"The notation system is intuitive for those already familiar with Bhatkhande notations. They just have to get used to punctuational division instead of a tabular form. While a curved line beneath the notes marked notes within a matra, the notes are separated by a simple vertical dash'|'. To many global learners, the earlier system seemed a mysterious code. In Ome Swarlipi the beat marks are clearly given so that a beginner understands, which is the starting matra. If the composition starts off on 7th beat, numeral 7 is written under the starting note. It is intuitive because this composition in conversation would be signified to begin with 'Saatvin Matra' (seventh beat) and the number immediately indicates this fact. Then, it has clear indication for Meend, which is an essential part of almost all string compositions."

Misrabani is rooted in objectivity to create beauty, and thus defies simplistic definitions. It is the art of balancing rhythm pattern, starting beat and mizrab strokes.The following briefly outlines an estimation of Misrabani compositions as given by Dr. Pushpa Basu in her book, Rag-Rupanjali
Clarity of Raga
Completeness of Composition
Fluidity
Characteristic Bol and Chhand
Technical balance
Charisma in Compositions
It is a technique that empowers an instrumentalist to create own composition set in any Tal using the Misrabani mizrab Bol-s.
First Published: February 2021
Omenad Publications.
ISBN: 978-81-950950-1
Foreword: Dr. Pushpa Basu
Bibliography, Index, Appendix. Pages: 224 + 20
Paperback Price plus handling, postage etc. Within India: Rs. 960; International USD 44/-; British Pound 38
Go to top, or check out how to Order or browse the Book-list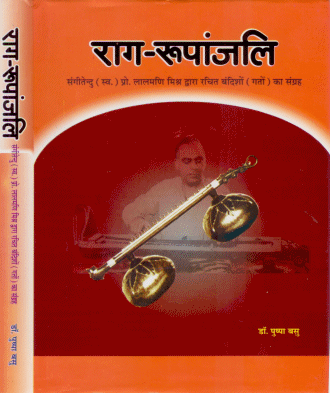 Dr. Pushpa Basu, noted Misrabani scholar has published several books.

This volume lists several precious compositions of Dr. Lalmani Misra from author's personal collection created over decades she learned from Dr. Misra. All compositions have been presented on stage or played in sittings, class-rooms by Dr. Misra and by author herself.

The book has been organized with express thought of enabling ease of learning. Sixty compositions comprising of Vilambit and Drut compositions in 25 Raga-s were selected among many composed by Dr. Misra for teaching beginer students. One or two each from such Raga-s Bhupali, Bhairav, Bhairavi, Todi, Yaman, Des, Kafi, Bihag, Hamir, Shankara, Durga, Bahar, Kedar, Malkosh have been grouped earlier in pages 37-86. Dr. Basu selected 224 compositions in 115 Raga-s that her mentor had created for students in higher education, devoting almost 200 pages to this section. In the final section, compositions in various beats and otherwise special in some regard have been discussed.

First Published: 2007

Publisher Ratna Publications, Varanasi Five colored plates of Dr. Lalmani Misra, disciples, colleagues. 30 Compositions originally included on CD (discontinued, as compositions hosted digitally) Binding Hardcover Pages 335 Dimensions 7" x 10.5" (185 x 250 mm)

Hardcover Price plus handling, postage etc. Within India: Rs. 700; International USD 44/-; British Pound 39

Go to top, or check out how to Order or browse the Book-list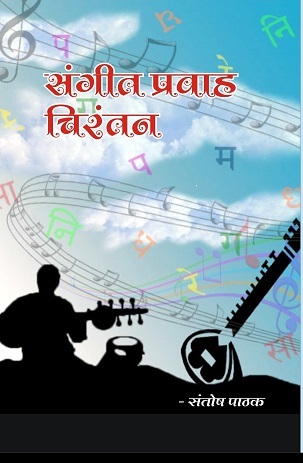 This volume of research papers is marked in time, although rich in diversity of topics. It has papers like Siddhi Bhatnagar's that focuses on the trendy issue of 'music-therapy' and combines tenets of medieval Nadichakra with modern psychosomatic disorders. Niyati Singh presents yet another comparative study of traditional versus institutional music system. There are some that focus on contemporary artistes, like classical violinists; some evaluate contemporary music -- folk, ghazal, bhajan -- vis-a-vis principles of Indian classical music. Vani Sathe reexamines inter-relationship of Raga-s of a group and Anjali Sharma seeks out the classical elements in folk-lore. Garima Pancholi attempts a biographical evaluation of eminent vocalist Kishori Amonkar's contribution to modern Indian practice of classical music. Another such study is on Bishnupur school and traditional music of Bengal.
Hardcover Price plus handling, postage etc. Within India: Rs. 700; International USD 44/-; British Pound 39
Go to top, or check out how to Order or browse the Book-list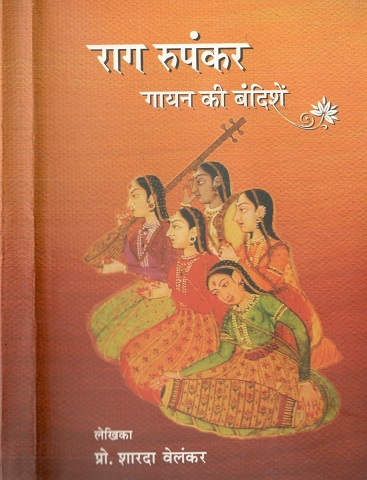 In his preface to the book, noted Art-historian and scholar Late Dr. Anand Krishna ji speaks of the continuity of the Sevak Parampara of Kashi which has preserved the sanctity and purity of music. He hails this attempt at annotating Bandishes of the tradition because so much has been lost. Anand ji calls such compositions, 'frames' through which music may manifest in all glory. Dr. Anand Krishna encourages creation of new compositions with one condition -- they should adhere to rules of the Raga. He recalls a saying of his childhood that Swar or note is the mother and Tal or rhythm is the father of music.
Introductory chapter traces the history of Sevak Parampara of Varanasi to Pt. Dilaram Mishra, born in 1475. A chart traces the lineage from him to present genration. Surendra Mohan Mishra is the senior most in family today with five sons and three grandsons, as noted by author in 2011. In a brief chapter tracing history one learns that vocalists of Sevak lineage first started singing as duet. During a conference held in Patiala, the emperor Mahendra Singh decorated Prasiddhu-Manohar of Banaras as the best vocalists. The two brothers, Pt. Manohar Mishra and Pt. Haridas Mishra (Prasiddhu ji) started the practice of singing together.
Language: Hindi and notations
Publisher: Abidha Prakashan, Varanasi
First Published: 2011
Pages: 144

Hardcover. Price including handling, postage etc. Within India: Rs. 700; International USD 44/-; British Pound 39
Go to top, or check out how to Order or browse the Book-list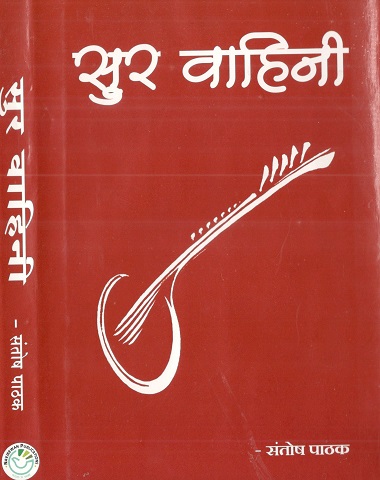 This is a bilingual volume with 28 essays in Hindi and English. No two essays converge excepte for fundamental aesthetic point of view that has retained continuity for milleniums. Niyati Singh speaks of "Globalization of Music" while Naina Shukla does a microcosmic study of musical instruments used in folk-music of a small town, Kasganj in Uttar Pradesh. Situated on bank of Ganges, it has historic presence right from legendary period of Varah-avatar to being documented during Akbar's regin as Soron-sookar Janpad. It is said to be birthplace of Tulsidas and asht-chhap poet Nand das. Over dozen and half instruments are common to instruments used all over the northern India, but the selection makes the whole bunch unique. It is a pointer to several inquiries that may be taken up for still deeper documentation. Another essay neighboring this subject is Dr Chetna's delinating the region common both to mind and emotion that unites artist with the aesthete. Scholarly references are made to stalwart singers from prominent traditions, most of whom hold emotion to be supreme.
Read full review here.


Language: Hindi and English
Dr. Santosh Pathak, Ed.
Publisher: Navjeewan Publications, Jaipur.
First Published: 2018
Pages: 221
ISBN: 8788182681965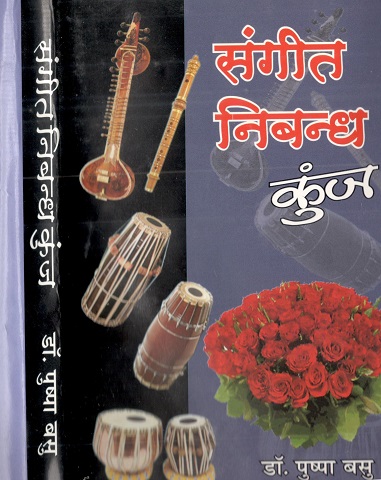 Go to top, or check out how to Order or browse the Book-list
---