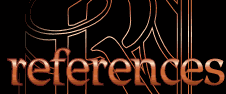 Indian Classical Music: Sound and Vision
Online Learning Resource
Compositions from RAG RUPANJALI by Dr. Pushpa Basu
Music practitioners and scholars are encouraged to consult sample-tracks earlier included on compact-disc with the book. All compositions have been played on Sitar by author, Dr. Pushpa Basu. Tabla accompaniment provided by Rajneesh.
Students should first go through chosen Gat composition and then listen to track. Click on the Raga Gat to listen.
To order book, visit the shop page.
All compositions are copy-righted and can not be published, broadcast or used in any form other than personal listening, without permission of Author/ performer.

Compositions