Points to Ponder: Some Do's

for Musicians

By Lalmani Misra, Sangeet Praveen, Sahityaratna
It is surprising how the concerns of scholars have remained same over the years. It also saddens one to find that despite a great deal of material progress, the aggregate humanity remains unruffled. Dr. Lalmani Misra, having toured the world as an artiste chose to settle down as an academic. The following article published in 1961 is equally pertinent today.

Our Values:
This is a century where even the most powerful has to bow down to the strength of the collective. And therefore look around and you shall find societies, councils, committees and organizations everywhere. There is barely a group, class or vocation that does not have an organization of its own. It is a great misfortune that even in such an age of democratic enlightenment, that musician class of Indian is still enjoying its peaceful slumber. This nation has remains a storehouse of great talent. Even though it was not convenient or easy to travel, there are a score of instances when musicians all over the country, have gathered for conference. A logical analysis would ascertain that for the progress of a particular community or class it is vital that there should be a collaborative effort.
Our Position:
It is heartening to find that the Art we revere is gradually being appreciated universally. People now concede to this notion that music is an essential aspect of life. Music provides mental and physical relaxation. Hence, musicians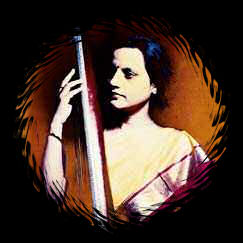 were traditionally honoured and admired. Due to political upheaval some years back, the musicians in this country were displaced and had to struggle for their livelihood. Some of them also lost the purity of their profession due to estranged circumstances. The few such lost souls were enough to give this art a bad name. It is with great efforts of some noble people that music has once again attained respect in Indian society. The foundation laid by Pt. Vishnu Digambar Paluskar and Pt. Vishnu Narayan Bhatkhande needs to be reinforced to check any downward slide. We shall have to overcome a lot of fears, challenges and oppositions to retain our glorious position. We shall also be ready to make sacrifices for this goal.
Our Conduct:
The art of music that had slithered down in the mire of depravity is once again radiant. We have to form an organization that would unite musicians on a national level and ensure uplift of music. Helping out each other, we shall have to tide over our differences. The fallacies that have crept in our art and discipline need to be eradicated. The brethren that have distanced themselves from essential purity of this avocation are requested either to mend their ways, else leave the profession. For the above-mentioned purpose a central organization should be formed that has branches at town level. The salient activities of this body are mentioned below:
Activities:
To establish an organization active at town level that unites musicians and enhances harmony and amity amongst them.
To promote chaste music in villages and towns throughout the nation.
Provide necessary encouragement to musicians.
To write an updated and scientific history of music.
To create a detailed and specific outline of North Indian and Carnatic music.
To improve the economic and academic standard of musicians.
To publish authentic tests and treatises related to music.
To start free and paid public institutions for learning of music.
To arbitrate and determine a peaceful stance to controversies.
I would like to clarify here what is meant by controversies existing in Indian music. These are those essential factors of music that are not universally agreed upon. Following are a few example of such controversial aspects:
The Objective of Indian music
Inter-relationship of Swar and Sruti and their importance
Disagreement on Time of performance for various Raga-s
Relationship of Raga with Rasa
Relationship, usage and importance of Gram and Moorchhana.
Disagreement on Swar [notes] and Chalan [movement] for various Raga-s
The most suitable notation style for Indian Music
Is it possible to affirm Raga-s even today
A solution to these urgent questions can be found only when the musicians and scholars collect at one place to muse over them in mutual respect and an amicable manner. I sincerely wish that all musicians would unite to form such a strong brotherhood that would not allow loss of status and nobility of music even in the direst conditions.
Objectives of the Organization:
Wherever it functions, the body should work peacefully establishing a sense of fraternity amongst all.
Only musicians should be allowed membership of the body irrespective of their being amateurs or professional.
The body should not be subservient to anyone, but garner compassion and consent from all.
One regional body should inform organizations of other towns of their activities so that assistance may be sought and rendered.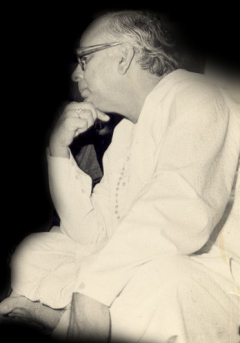 It is a matter of great pleasure and hope, that taking these thoughts as foundation, Akhil Bharatiya Gandharva Mahavidyalaya Mandal has started convening All India Teachers Conference along with it triennial conference. In its Delhi and Kanpur conventions Indian musicians have started contributing serious thoughts to these problems and have offered several solutions as well. It is a matter of additional joy and pride that all major Gharana-s of India have decided to participate in these conventions. Musicians of all schools discuss these issues on a single platform, assuring thereby an improvement in conditions of Indian music and its practitioners. The musicians who attend gain a feeling of strength and solidarity observing a body acting towards betterment of their vocation. Mandal also makes available railway concessions to all willing to participate in these conventions. Therefore, I appeal to all musicians to participate in these conventions in thousands and express their views and bolster this organization Learned and scholarly musicians should encourage their more simple-minded brothers to participate and realize the importance of such an organization In this age of democracy only such an open meeting of minds shall determine the progress of music and the nation.
---

References :
Nestling Among Honey-buds -- A short note on Dr .Lalmani Misra
Contemporary Problems for Indian Music
Dr. Lalmani Misra on Wikipedia