| | |
| --- | --- |
| Book Review: Dr. Vijaya Khadikar's Malwa Ke Lok Nritya | |
| By Sonal | |
Malwa ke Lok-Nritya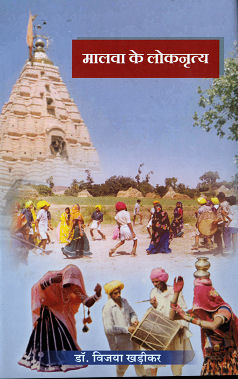 A Professor in Dance at a post graduate college at Indore, Dr. Vijaya Khadikar specializes not only in Kathak but is also a vocalist and a violin-player. She did her masters in economics besides one in dance. Her doctoral work on folk dances of Malwa region carried out under guidance of Dr. Pyarelal Shrimal 'Saras' has been published in book form. She has written extensively on folk-forms and classical dance of the region.
In the first chapter the author focuses on definition, types and ability of folk-dances to serve as founding stones to classical dances. The academic strain continues in the second chapter but the third is quite informative, describing the various folk-dances of Malwa region and attempting to classify them. It is interesting to note how focus shifts when a particular dance is categorized from stand-point of subject or social ritual, to a number or gender based system.
The author studies the subject not only as an artist but also as a scientist. The charts giving performance popularity between differnt tribes, social classes and geographical locations are astounding. Though not dealing with these subjects right here in detail, these charts give rise to several avenues of linking economy, education, infra-structural development to social norms and artistic pracitces.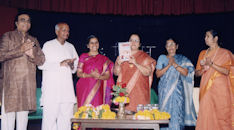 Over twenty pages are devoted to Maach, its rhythm, action, appeal and types. Almost five times in detail is the treatment of folk-dances of different social castes and groups. This again opens up several avenues of further study. Who would have thought that dance -- a form of entertainment -- can reflect social norms and prejudices apart from being a commentary on economic activity of the region? The dress, jewelry, instruments used are all described in detail along with songs and their notations. The student of dance would find descriptions of Matki, Aada, Rajwadi, Bhangda, Kaharwa, Jhala, Garba, Tutiya, Phundi, Kangwala, Antya, Chala, Ger and so many other forms quite informative.
Order for this book may be placed directly with publisher:
Dr. Nikhilesh Shastri, Cartons & Printers, 11 , Nandlalpura, Indore
Browse collection or Order on Omenad shop.
---

References :
Bharatiya Sangeet Vadya on wikipedia
Sitar Compositions in Ome Swarlipi Read Review by Pt. Omprakash Chaurasiya
Indian Classic Music & Gharana Tradition
List of books on music.
Musical tracks.