| | |
| --- | --- |
| Varanasi Tantricharya | |
| October 2013 | |
Misrabani Tantricharya
An Omenad activity in collaboration with Madhukali
to commemorate Tenth anniversary of UNESCO Convention 2003
for Safeguarding of Intangble Cultural Heritage practices.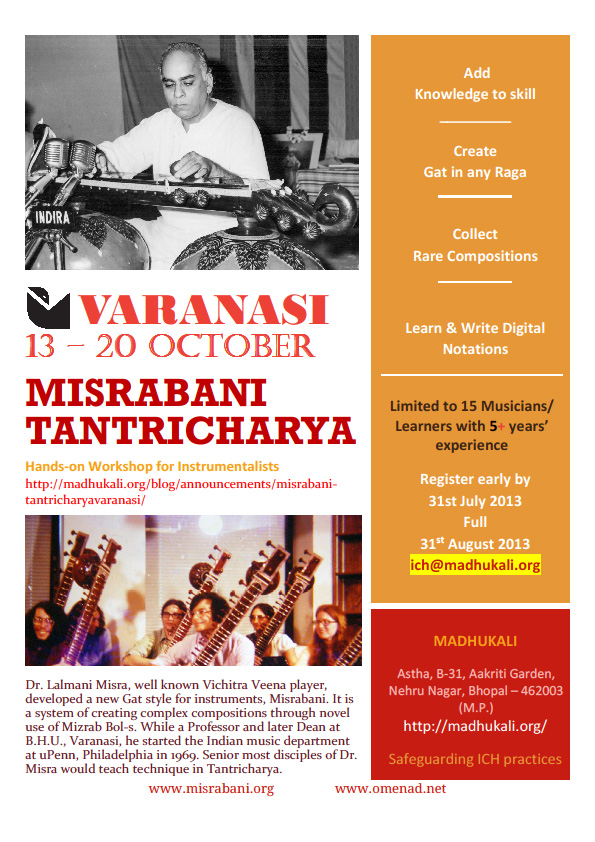 Inputs from eminent performers and teachers, all senior disciples of Dr. Lalmani Misra.
Interested persons may fill the form and take a printout. Paste passport photograph complete necessary signature fields and mail scanned copy to ich@madhukali.org. Post the hard copy with original signatures to Madhukali address given on form.

Visit madhukali announcement of Tantricharya for details

Browse books on Omenad Shop
---