| | |
| --- | --- |
| Indore Musicians | |
| By Dr. Suwarna Wad | |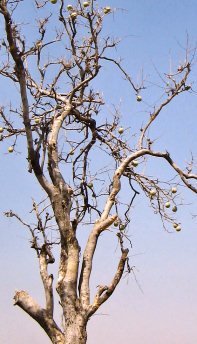 Music in India flourished along with its princely states. The evolution of Holkar state resulted in consolidation of art and culture in Malwa region. Not that it did not exist before. The legend of Bajbahadur and Roopmati of Mandu is essentially a romantic one hitching on musical acumen of the two. But, an artiste required the patronage to popularise his art form and gradually the Holkars made known their willingness. The pleasant clime and easy, comfortable life of Malwa region provided an additional incentive. Artistes like Mridang player Nana Saheb Panse, originally from Satara who learnt the art at Benares, settled down at Indore. Among several others, his son Sakharam won a name for himself and it is his lineage (Ambadas Pant, Kalidas Pant, Sanjay Agle & Chitrangana Reswal) that still draws pakhawaj enthusiasts to Indore.
Beenkar Bande Ali Khan, after leaving Gwalior spent amjority of his time at Indore though he would often go and live at Poona and Bombay. Razab Ali Khan of Dewas became an accomplished player under his guidance. His cousin Babu Khan having mastered Been under Mubarak Khan was also drawn to the Indore court. Halim Jaffer Khan of Javra once heard him play Sitar and became his disciple. When Babu Khan, suffering from pneumonia, passed away in 1941, Halim Jaffer sought tutelage of Mehebub Khan.
The legendary sitarist Imdad Khan, grandfather of Ustad Vilayat Khan came to the court of Tukoji Rao Holkar and remained in the city till his death in 1928. The great Sarangi player Bundu Khan too had become court-musician to Maharaja Tukoji Rao Holkar. He was an important facet of music scenario in the city although he had moved to Rampur court for a brief period. Later he moved to Pakistan. After his sister lost her husband in 1927, sarangi player Shah Mir Khan brought his fifteen year old nephew Amir Khan to Indore where the young singer bloomed and created a style influenced by Rajab Ali Khan and Vahid Khan (Mehta, R.C. Eminent Musicians of Yester Years, 2007. p.22).
Indian Broadcasting Company formed in 1924 went bankrupt in 1930 and was taken over by the government which was named All India Radio in 1937. The Indian artistes discovered a new arena to showcase their art. True, many of them disdained this blind medium which did not allow the thrill and charm of a stage or informal solidarity of a sitting, but younger artistes welcomed this opportunity. The radio stations gradually became an alternate to princely courts. They also provided employment to musicians and people of literary taste.
Mangilal Sharma known as Barodia after the fashion of including one's home-town in one's name, trained his son Motilal enough for him to be accepted as a disciple to Beenkar Ustad Babu Khan. He had many disciples as he played several instruments like Been, Sarod, Surbahar, Sarangi. Dilruba and Tabla apart from singing. Because of his complete devotion to divinity, he was called Auliya (god's own). Motilal too inherited the dexterity of his Guru and became expert in playing different instruments.
Encouraged by his teacher and well wishers young Motilal began performing on stage. He travelled all over the country from 1930 to 1936, acquainting listeners with musical charm of Malwa. He had been a performing artiste at AIR Bombay, often called to perform live. The Parsi community was enamored by his Dilruba and almost every day he would perform at some place or other. He also served as an assistant to Khem Chandra Prakash, a celebrity musician who composed music for films. Infused by his spiritedness, musicians of Indore joined in hosting a musical evening to inaugurate opening of an AIR centre here.
Pt. Motilal Barodia accepted the invite and served this station as a staff artiste. He made good use of his ability to introduce new instruments. Not content with his contribution as an artiste alone, he founded a music college, SriKrishna Sangeet Mahavidyalaya in 1938. Several alumni have ventured into field music education, though some of them went for performance as well.
One of the visiting station directors, Mr. Parasher of Delhi inscribed in the central staff note-book that Mr. Barodiya is a "one-man orchestra comprising of dozens of instruments; he can play any instrument like an accomplished artiste.. have not seen any other artiste in India to rival him".
Late Ustad Ayaz Khan, Jamaluddin, Vasant Joshi and numerous others who learnt with him carried their knowledge to other parts of country. There are many who have stayed in Indore (Shrikrishan Savner, Ashok and Kamal Barodia, Swantara Kumar Ojha) providing a foil to eminent outsiders who soon opt to settle and contribute to cultural environ of Indore. There is an endless list of people who contributed to cultural fabric of town, Pt. Ringe, Bandu Bhaiya Chowghule, Mama Saheb Mujumdar.
There is a dhrupad tradition in town kept in continuum by Pawar Bandhu-s. Khayal vocalists belong to all possible streams (Kirana, Atrauli, blended). There are several dance-gurus of Kathak (Lucknow, Raigarh), Odissi and Bharat Natyam. There are Sarangi-players, Violinists, Sitarists, guitar and flute-players, even the sole woman Jal-tarang player. There are scholars and innovators. Youngsters of the city still perform capably at national, international levels. The educational institutions are still functioning. Organizations of long standing as well as new single-event ones keep inviting artistes but slowly the boundary between art and entertainment is disappearing. A pure legendary artistes gets a handful of listeners while a crowd of thousands throngs to hear the designer vocalist. The small, sleepy town, however has been shaken out of its placidity by hectic commercial activity. In the din of development the music has partially been drowned. Hope, when the dust settles down, throats would still be tuned enough to welcome the dawn of peace.
---
References :
Mehta, R.C. Eminent Musicians of Yester Years. Baroda: 2007
Directions of Innovation in Institutional Music. An Article by Suwarna Wad in Bharatiya Shastriya Sangeet: Shastra, Shikshan Va Prayog.