Excerpts from

Bharatiya Sangeet Vadya -Swara in Sam Veda

By Dr. lalmani Misra
String Instruments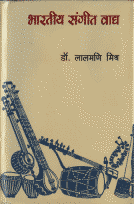 The origin of Indian music appears historically to be from Veda-s. The Veda-s are the fundamental tomes of Aryans, store-house of all knowledge of the world. There is controversy regarding origin of the Veda-s. A whole tradition of scholarship considers them to be apourusheya ("not of human composition") and therefore does not ponder over the period of their creation. The other does, like occidental scholars, estimate the period of creation but holds them to be of super-human origin. There is huge difference in the calculations of the western and oriental scholars.
Dr. Max Müller 1200 BC
Prof. Maurice Winternitz 2500 BC
Prof Jacobi German historian & astrologer 4500 BC
Late Shri Balkrishna Dixit 6000 Before Shaka
Shri Goutam 4,00,000 years ago
Shri Dinanath Chulait 3,00,000 years ago
Shri Sharma 88,000 years ago
Shri Amlekar 66,000 years ago
Shri Das 25,000 years ago
Shri Tilak 8,500 years ago
Shri Pavagi 8,000 years ago
Shri Vaidya 3,100 BC
Dr. Bhandarkar & Pandurang 3,000 BC
Shri Jaychandra Vidyalankar 3,000 BC
Mr. Hague & Pratt, I.B. 2,000 BC
It is neither feasible to discuss the variations in estimations, nor is that the aim. We are content that above mentioned scholars consider Veda-s to be arch-scriptures. We have to deliberate that with oral tradition followed in guru-shishya tradition for conservation in absence of a written tradition what information regarding music do we get. Sāmveda is considered to be Veda of music. Actually Sāmveda is a collection of hymns from Rig-veda which could be sung. The hymns were modified just enough for singing -- geetrupā mantrāh sāmāni. A recital of these hymns during yajna (sacrificial? prayers) became ritual. This tradition of Sām-gān formed the body of music.
Initially the chief ritwij of the yajna rituals use to sing the Sām verses, but with several conjoint yajna-s, an independent ritwij was appointed for Sām-gān.
The main Sāmgān ritwij was assisted by two others. These two assistants would produce a tambura-like constant drone of hoδδδ which the ritwij would use as base for Sāmgān. The chief singer was called udgātā and assistants would be known as prastotā or pratihartā. The ritwij were normally referred to as sāmag or chhandog. The sāmag or chhandog not only had good knowledge of music but also of the veda-s. Smritikar rishi-s like Yagvalkya were chhandog.
The Sāmgān tradition during the Vedic period was distinguished. In the Sāmvedic literature there is an extensive description of the guru-shishya tradition in Vamsh-Brahmin.
A string instrument called Vān was used in Sāmgān along with Venu or flute.
One comes across descriptions of vocal forms such as swar, tāl, rāg, geet and details of chaturvidh (four types of) instruments. Tantu (string) and Sushir (wind) instruments were used for notes and melody, Ghan (metallic) instruments like ghanta and Avanaddh (membrane) instruments like mridang were used for rhythm and beats. The swar instruments provided melodic base and tāl instruments the rhythmic support to song.
Name and order of Yama (Swar)
The order and name of notes used initially in Sāmgān were 1. Krusht 2. Pratham 3. Dwitiya 4. Tritiya 5. Chaturth 6. Mandra and 7. Atiswār. The order was awarohi (descending). This descending order was probably used because of flute accompaniment. At that time flute was the only instrument which had fixed notes, hence veena was tuned on its base; thus above mentioned order of notes was accepted. Opening all the holes of flute, the note to sound first was named Krushta. When the first hole was pressed, the note to sound was called prathama. Closing the holes one by one the notes descended hence such an order was accepted by default.
Changes in the name and order of notes occurred later. Some held Krusht to be the first note; some others gave names like uchchatar (higher), neechtar (lower) in the spirit of udātt and unudātt. Some also gave them imaginative appellations like murdhā, lalāt, bhrumadhya, karn etc but ultimately they got their present terms of shadja, rishabh etc. The table given below contains the various terms given to notes.
| | | | | | | |
| --- | --- | --- | --- | --- | --- | --- |
| Samic Notes | Vedic Nouns | On basis of accentuation | Chhandog Notes | Place of sound production | As per Naradi Shiksha | Gandharva Tradition |
| | | | | | | |
| krusht | udātt | uchchtam | ni | murdhā | ma | nishad |
| prathama | unudātt | uchchtar | dha | lalāt | ga | dhaivat |
| dwitiya | swarit | uchch | pa | bhrumadhya | re | pancham |
| tritiya | swarit | madhyam | ma | karn | sa | madhyam |
| chaturth | udātt | neech | ga | kantth | ni | gandhar |
| mandra | unudātt | neechtar | re | ur | dha | rishabh |
| atiswar | swarit | neechtam | sa | hridaya | pa | shadja |
The table above has been prepared on basis of Samtantra sutra.
When the names of notes began changing then the scholars began according prominence to veena in place of venu. As the nomenclature stabilized on terminology -- shadja, rishabh etc. -- the relationship between veena and the venu became defined. In Naradiya Shiksha it is said:
yah sāmgānām prathamah swarah sa venormadhyamah1
Hence the first note of sāmic singers was madhyam of flute, second was gāndhar, third rishabh and so on. During this experimentation the ascending order too was recognized which is in practice today. In sāmvedic period prior to shikshā kāl, discussion on such areas as consonance of notes, distorted notes, special application of laya and tāl, various divisions of vocal singing, relationship of music with time and season, choral singing etc. had already been done. As these topics bear no direct relationship with this work, detailed discussion is not being undertaken.
---

References :
1 Naradiya Shiksha 5 / 1
---
Note: The musical notes of Samgan have been used to create a Raga -- Sameshwari. A transcript of lecture on Sameshwari by Dr. Lalmani Misra would soon appear on this site.
Links:
Excerpts from Bharatiya Sangeet Vadya - Sitar
Excerpts from Bharatiya Sangeet Vadya - Other Veena-s
Excerpts from Bharatiya Sangeet Vadya - Elements of Music
Excerpts from Bharatiya Sangeet Vadya - Swaramandal
Dr. Lalmani Misra on Wikipedia
veda on wikipedia
Bharatiya Sangeet Vadya 1973. Second edition, 2002. pp 53-55
published by
Bharatiya Jnanpith
18, Institutional Area, Lodhi Rd
New Delhi - 110003