Excerpts from

Dhwani aur Sangeet - Ancient Swar-Gram part I

By Prof. lalit Kishor Singh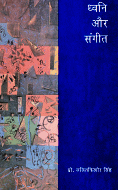 Chapter 14
(a) Vedic System
77: Indian music begins from Vedic period itself. The evolution of Bharat's gram is attributed to Vedic order of notes (Sub-section 82). From Bharat's methodology alone did northern and southern music systems evolve.
There are a lot of similarities between the system of Bharat and that prevalent in ancient Greece. Possibly, there might have been active interchange between the two cultures. That is for the historians to analyze. In the medieval period Indian music came on contact with Islamic culture; but the Muslim courtiers and musicians did not allow the Indian culture to decay or perish. Arch-musician of Turkish lineage, Amir Khusro declared that despite his Turkish descent, he is an Indian and has received no inspiration from Turkey or Arabia; his art is totally Indian1. This ideal set by Khusro is still in practice today. Vocalists and Instrumentalists of highest order, be they Hindu or Muslim, practice Indian classical music in accordance with Bharat's system. Their alap, Tan and Sargam are all according to the ancient principles. Muslim scholars too have analyzed Shruti, Swar, Gram, Moorchchana on the lines of Bharat-Sharngdev.
Hence despite external contact, the quintessence of Indian music remained categorically Indian. To understand the temper of Indian music we shall have to follow the course of its flow right from the Vedic period.
78: Almost in all tribes and races it has been observed that though initially the number of notes was less it increased to a final seven. Almost in all countries folk-music employs pentatonic or notes of the same tetra-chord. Interval of semi-tones was not used earlier -- only a full not or larger intervals were employed. Main folk-songs of China, Scotland and Ireland, to this day, are sung in pentatonic; its moorchchana is S R M P D S*. In modern northern Indian system this is Raga Durga.
The musical instrument of Greek arch-singer, Orpheus (Greek: Ορφεύς) contained four strings tuned in S M P S*. Later through consonance of the fifth, another string was added for R (Sub-section 65). Then on this very logic included G and D by Terpander (Greek Τέρπανδρος) and finally Pythagoras (Greek: Πυθαγόρας) added N to make it complete. In China too, a king of Zhau dynasty turned the Chinese scale to pentatonic despite great resistance of orthodox singers.
Folk-songs in Indian are mostly limited to a single tetra-chord S to M, starting from upper. Similarly pentatonic raga-s too are quite popular. An examination of Raga-Ragini classification according to Hanumat-mat yields that most Raga-s tend towards pentatonic or hexa-tonic. It is possible that Raga-s were created before Ragini-s.
Whatever may be the particularities, this much is apparent that at all places the scales evolved from fewer to fulls even notes.
Vedic songs were initially limited to four notes alone. In the latter Samagana period, all seven notes were used. There is no mention of pentatonic or hexatonic in RigaVeda but one comes across hymns stating archino gayanti, gathino gayanti, samino gayanti. Archik music was of one note, Gathic of two notes and Samik of three notes. Archik was employed to enunciate the hymns, Gathik for recitation of legends or Gathagan and Samik for Samagana. Samik notes were G* R* S* of the upper. The upper Gandhar occasionally applied Madhyam as a Kana, so the number of notes increased from three to four. This tetra-tonic song employing M* G* R* S* came to be known as Swarantar.
79: Yajurved uses the nouns, Uddatta, Anuddatta and Swarit for the notes. Uddatta means high and Anuddatta means low. Swarit implies the note on which the two extremes meet and which is pronounced repeatedly. Probably Swarit implies the base note known as Sur in common parlance. Narad in his Shiksha, has compared the worldly notes with YajurVedic nouns. While the Vedic notes were probably limited to single tetrachord, Narad added the following tetrachord to complete the octave. One should bear in mind that moorchchana of Vedic songs was descending which started from Tar Gandhar or Tar Madhyam. Comparison of the Vedic nouns and worldly notes is as follows:
| | | | | | | | |
| --- | --- | --- | --- | --- | --- | --- | --- |
| M* | G* | R* | S* | N | D | P | (M) |
| Swarit | Uddatta | Anuddatta | Swarit | Uddatta | Anuddatta | Swarit | (Swarit) |
| | | | | | | | |
In modern moorchchana using ascending order, it is represented as:
First half

Latter Half

S

R

G

M

P

D

N

S*

Swarit

Uddatta

Anuddatta

Swarit

Uddatta

Anuddatta

Swarit

(Swarit)
Panini too has confirmed this comparison in his Shiksha with following shloka.
udattonishadgandharou anudatt rishabhdhaivatou |
swaritprabhava hyete shadjamadhyampanchama ||
In the Samagan period all seven notes were used to sing Vedic songs.
Nouns of Samaveda are different from the Vedic nouns.
| | | | | | | |
| --- | --- | --- | --- | --- | --- | --- |
| Krushta | Prathama | Dwitiya | Tritiya | Chaturth | Mandra | Atiswar |
| M* | G* | R* | S* | N | D | P |
In Narad Shiksha the placement of D and N is reversed.
yah sāmgānām prathamah swarah sa venormadhyamah|
yo dwitiyah sa gandharastgritiyastvrishabhah smritah ||
chaturthah shadja ityahuh panchamo dhaivato bhavet|
shashttho nishado vigyeyah saptamah panchamah smritah||
There seem no reason for this divergence but it is also found in ancient Greek system. Probably this is a characteristic of ancient music systems.
Sayanacharya gives an opinion different from Narad. According to him the placement of notes should be like this:
| | | | | | | |
| --- | --- | --- | --- | --- | --- | --- |
| Krushta | Prathama | Dwitiya | Tritiya | Chaturth | Mandra | Atiswar |
| N | D | P | M | G | R | S |
He states,
In the worldly music these seven notes are known as Nishad etc. while Samik notes are known as Krusht and the rest. So, Nishad is Krusht, Dhaivat is Prathama, Pancham is Dwitiya, Madhyam is Tritiya, Gandhar is Chaturth, Rishabh Mandra and Shadja is Atiswar.
80: It shall be meet to discuss meaning of Swarit here. Grammatically it has been defined as Samaharah Swaritah which implies union or blending of Udatta and Anudatta in Swarit. This definition places Swarit in the middle. But Narad considers Udatta, Anudatta and Swarit to be Gandhar, Rishabh and Shadja. In Shadja the sense of Samahar (equal weight) is not satisfied. Hence it is necessary to decide the place of Udatta and Anudatta in accordance with the definition of Swarit.
If the Vedic notation is taken to be N S R S at interval of one note each where N is anudatta and R is udatta then the characteristics of both, blending and repeated enunciation, are satisfied. similarly when considering P to be swarit we get a group, M P D P. with this group of notes sometimes a Gamak of semitone is also used. From this point of view the Vedic scale would be like this:
Anuddatta

Swarit

Uddatta

Gamak

Anuddatta

Swarit

Uddatta

Gamak

N→

S─→

←─R→

←─G

M→

P─→

←─D→

←─N

1 Note

1 Note

1/2 Note

1 Note

1 Note

1/2 Note
A full note is generally of 1/8 but in such as usage S R S or P D P it comes down a shruti to become 10/9 (Sub-section 149). Hence the shape of above gram with its values would be:
N→

S─→

←─R→

←─G

M→

P─→

←─D→

←─N

9/8

1

10/9

32/27

4/3

3/2

5/3

16/9

9/8

10/9

16/15

9/8

9/8

10/9

16/15
This is the true Bharat gram (Sub-section 101). If this order of Vedic Swar-gram is assumed to be correct then Vedic tradition of Bharat is proved. In all probability Sayan too contributed to this opnion as he called N to be Krusht (Gamak) and D to be Prathama. In the descending Vedic order, Dhaivat is Prathama and N is obtained through Gamak.
81: Some scholars hold that Bharat and Sharngdev have considered the notes of Samved to be true notes in the Shadja-gram. In this regard the opinion expressed by Shrinivas Ayangar in preface to Govind's Sangraha Chudamani is worth taking note of. He says,
The first music scholar Bharat and after him Sharngdev have both held the notes of Samved to be true musical notes. Available through oral tradition Samveda is known today in exact manner it was sung then. Careful consideration of enunciation of this Veda reveals that its notes G R S N D P, which encompass middle and upper and according to the Samvedik system their synonymous notes, Prathama, Dwitiya, Tritiya, Chaturth, Mandra and Atiswar, are in descending order. Sometimes when G is enunciated, M, which is Samik Krusht, comes out as Gamak.
The seven notes on bringing them to middle are:
| | | | | | | |
| --- | --- | --- | --- | --- | --- | --- |
| S | R | G | M | P | D | N |
| Tritiya | Dwitiya | Pratham | Krusht | Atiswar | Mandra | Chaturth |
| 1 | 10/9 | 32/27 | 4/3 | 3/2 | 5/3 | 16/9 |
Author of Sangeet Ratnakar, Sharngdev has classified music in two parts, Marg and Deshi. Marg is the music revealed by Brahma to Bharat and Deshi is that music which satisfies people according to their tastes (Appendix 2 c 1). Sharngdev has confined himself to ordaining laws for Deshi music. Later he uses the names Gandharva Sangeet and Gana Sangeet to distinguish between the two.
In the preface to Ramamatya's Swar-mel Kalanidhi, Ramaswamy has contemplated over the difference between Marg and Deshi. he opines that Marg music represents Vedic music limited to tetratonic swarantar (interval of notes). From pentatonic Audav, Deshi music begins. All scholars have accepted only three jati-s of music, Audav (pentatonic), Shadav (hexatonic) and Sampoorna (heptatonic). Ramaswamy clearly places these differences within Deshi music (Appendix 2 d 1). According to Ramaswamy, the jati-s, Archik, Gathik, Samik and Swarantar are used in Vedic music while Audav, Shadav and Sampoorna in Deshi music. Later when all seven notes were employed in Samagan it denotes either the transition period in evolution of music or that Vedic music was influenced by Deshi music.
From the description above it is clear that the field of Indian music grew from a single note to seven notes. The genesis to such an evolution may be observed in Vedic music itself. In the following table this evolution is expressed in a condensed form.
Table - 11
Jati

Number of notes

Usage

Description

Notation

Archik

1

Vedic

Richa or Mantra enunciation

Gathik

2

Chanting of Gatha

Samik

3

Samagan

G* R* S*

Swarantar

4

Loukik

Audav

5

Samagan

M* G* R* S*

Shadav

6

Sampoorna

7

S R G M P D N
82: The edict of Vedic music is found in Rigveda Pratishakhya. In Shiksha treatises of Narad, Manduk, Yagyavalkya too the rules of Vedic music have been promulgated. But these works discuss Vedic music in terms of worldly or Loukik music. The specialty of these treatises is that placement of notes has been made on the sounds of birds and animals (Appendix 2 a). Influenced by this tradition, latter scholars like Matang and Sharngdev too in discussing shruti and notes have given the instance of animal sounds.
---

References :
1 Life and works of Amir Khusru by Dr. Mohammed Vahid Mirza. Univeristy of Punjab, 1935.
Dhwani Aur Sangeet. Prof. Lalit Kishor Singh. New Delhi: Bharatiya Jnanpith. 1954, 1962, 1999. pp. 114-19
ISBN: 81-263-0006 - X
Links:
Articles on modern trends in Indian Calssical Music in Bharatiya Shastriya Sangeet: Shikshan, Shastra Va Prayog.